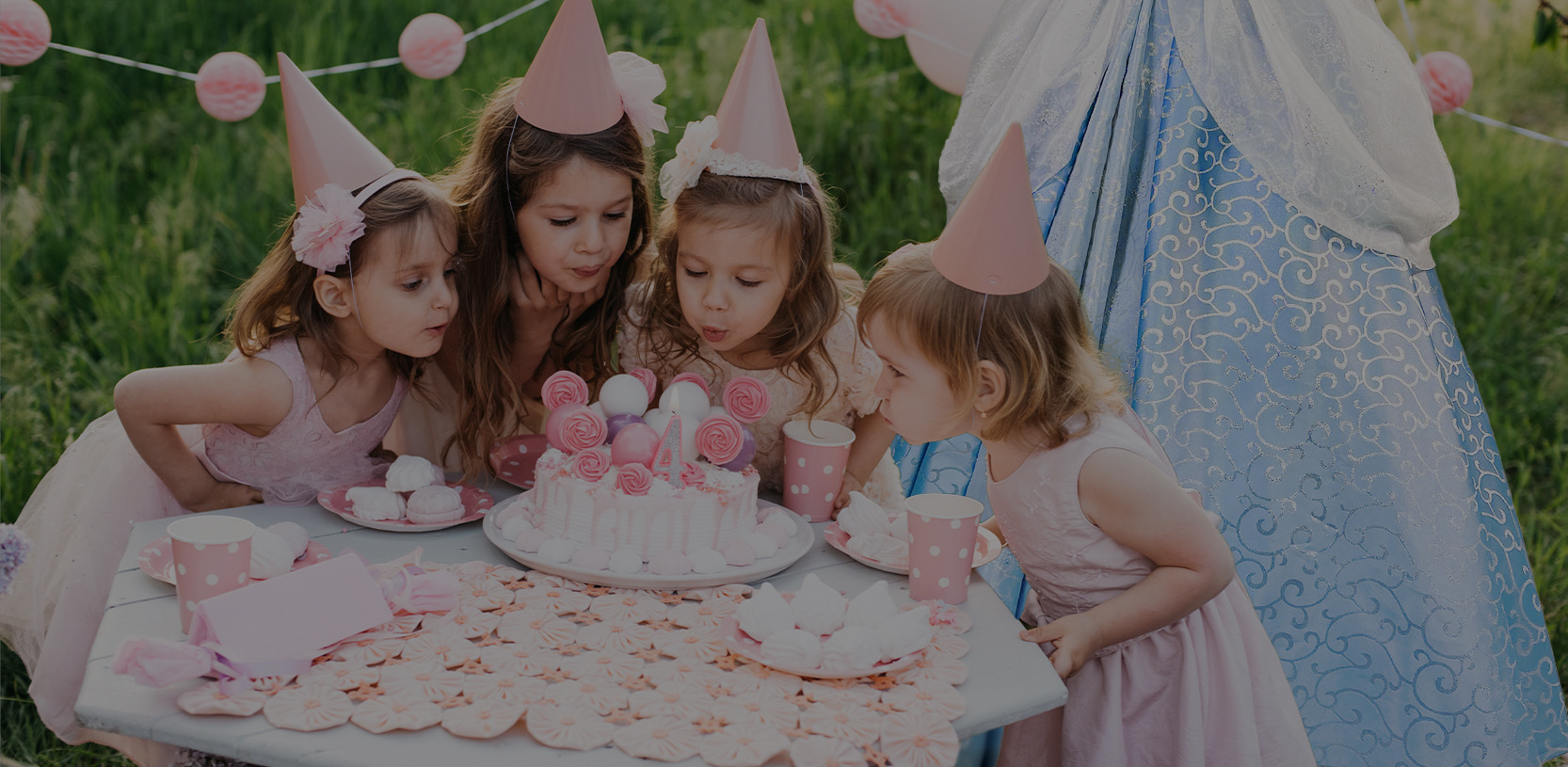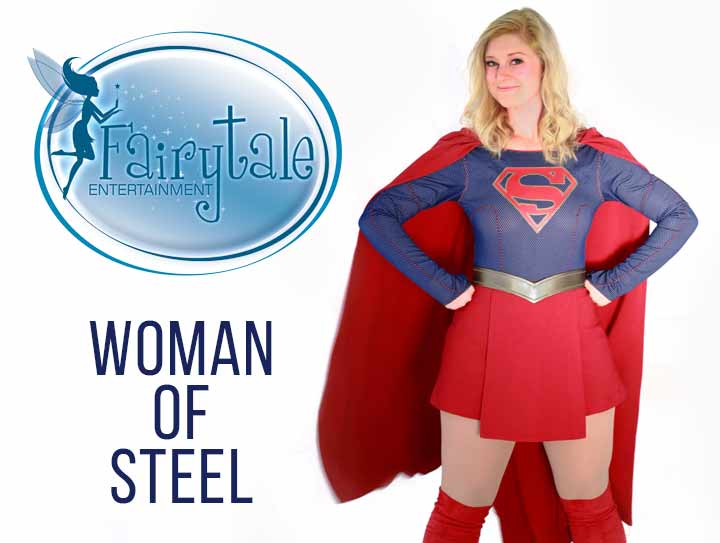 ---
Introducing Woman of Steel!
The newest member of our Legion of Superhero Characters has joined our cast and is ready to take the children along on a crime-fighting journey filled with superhero training, games, prizes, balloons and more! This Super Girl for Hire is ready for your next event.
She may have learned from her cousin, Man of Steel, but now she's taken saving the world into her own hands. Woman of Steel always uses her powers to the fullest but she does her best to keep them in control. Her super powers include the strength of a thousand men, super hearing, laser eyes and throwing a perfect character party every time!
As she shows off her superhero party moves to the children, they realize it does not matter whether you're a girl or boy. Anybody can be strong enough if they believe in themselves. Alongside Woman of Steel, anything is possible. If the party or event takes place outside, this gives Woman of Steel a chance to double her powers, as the sun has this affect on her. This will work for the children too!
A special gift is given by this Super Girl Character to the birthday child for their efforts in teaming up with Woman of Steel to defeat their sworn enemies!
Naturally tough and ruthless, Woman of Steel is the type of hero that will never give up no matter the villain she's facing. What she shows the children is that you set your limitations, let yourself be capable of the impossible. Woman of Steel does not let anything stop her from victory. Once victorious, she sure knows how to celebrate! The children will be blown away by her abilities and the kindness in her heart. Goodness always prevails with this superhero party character, we just ask that the cake is not kryptonite flavored.
Moms and Dads will often ask what separates Fairytale Entertainment from the rest. The answer is always the quality of our service, the expertise of our entire team and the measure of safety and reliability that we maintain in building the best children's entertainment company around. Great character party entertainment doesn't happen by accident or with little effort, it takes a full time team of dedicated staff who love children and love to perform. We give it our all and continue to do so throughout the entire year.
When you're looking to hire a superhero character, think twice about who you plan to invite into your home and what the experience will be like. Saving some money always sounds great but whatever you do spend is a lot for a bad experience. Our girls superhero party characters are the best around and we hire and train them specifically for your special event.