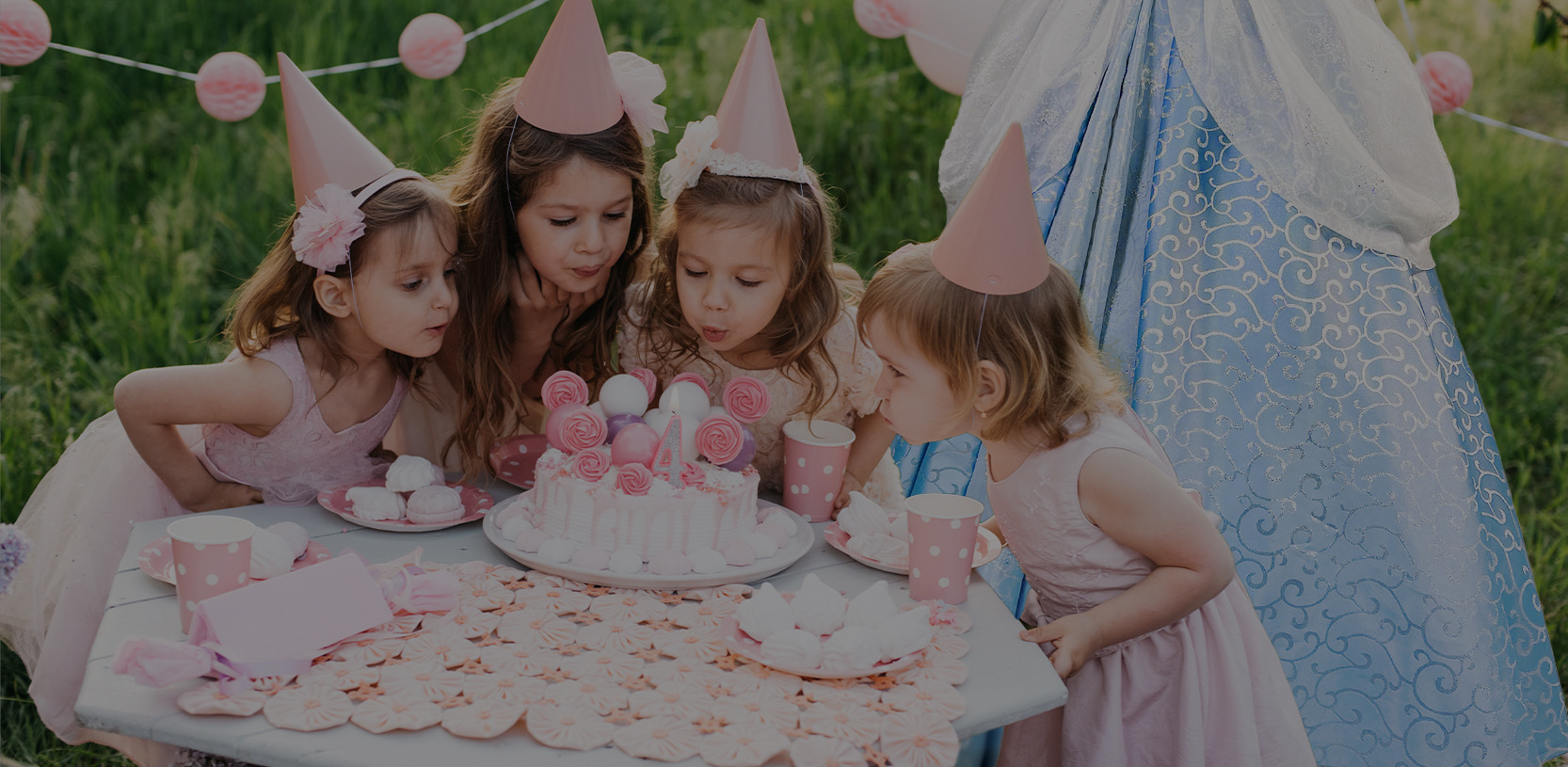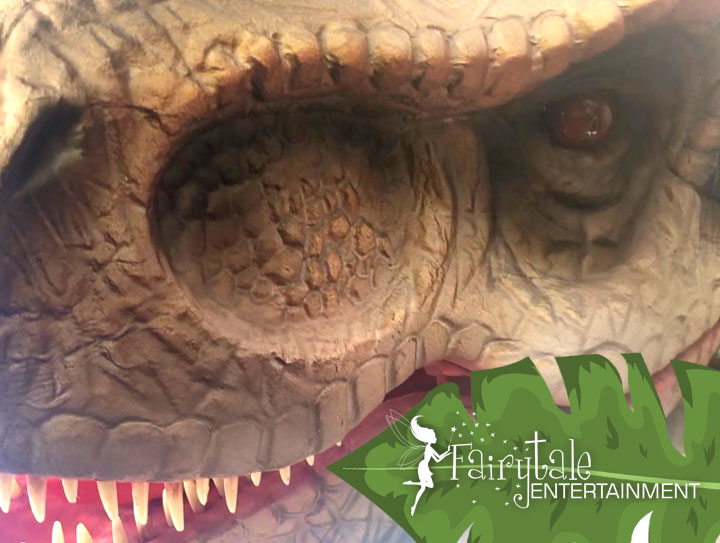 ---
Children, of all ages, love dinosaurs! The intrigue and mystery of these gigantic creatures continues to fascinate the imaginations of kids everywhere. With this said, planning dinosaur events for kids just makes sense! The overwhelming interest, especially among boys, makes dinosaur party entertainment for a birthday party a great option to consider. If you plan to rent a dinosaur for your kids birthday party, Fairytale Entertainment has something magical for you to consider.
Imagine your son or daughter looking up and seeing a realistic walking dinosaur entering your backyard or event location. The look on their faces will make it all worthwhile! You can now rent a dinosaur for a birthday party or event through Fairytale Entertainment. Our young T-Rex Walking Dinosaur is accompanied by our Dinosaur Explorer and Dinosaur Trainer. With this monstrous animatronic dinosaur rental, it won't require a lot of imagination for the children.
If you're looking to Rent a Dinosaur for your party or event, we provide more options than just our walking dinosaur rental. Our Dinosaur party characters now include a Baby Dinosaur party package that comes with a baby dinosaur held and presented by our dinosaur trainer and led by our dinosaur explorer. Beside the spectacle of these magical creatures, our dinosaur party entertainment comes with activities including our collection of dinosaur relics and artifacts. Your children will be talking about this dinosaur party entertainment for years to come.
Deciding on the perfect birthday party entertainment can be a little challenging at times. Fairytale Entertainment prides itself on delivering interactive and entertaining experiences that capture the imagination and passion of your children. When you rent a dinosaur party package with us, you can be sure you're providing a unique experience for your child and all their guests.
Your dinosaur events should be the very best! Don't compromise when you rent a dinosaur for your kids birthday party. Far too many parents overlook the obvious problems when planning to hire a dinosaur for a party. Who is coming to your home? What is the quality of their entertainment? Do they have a proven track record with reviews? Will this be worth the money? Too often, parents and party planners try to save a few dollars in the hope it will still meet their expectations but it fails miserably. Fairytale Entertainment is your trusted source for dinosaur events for kids and we would love to join you in making your dinosaur event spectacular.