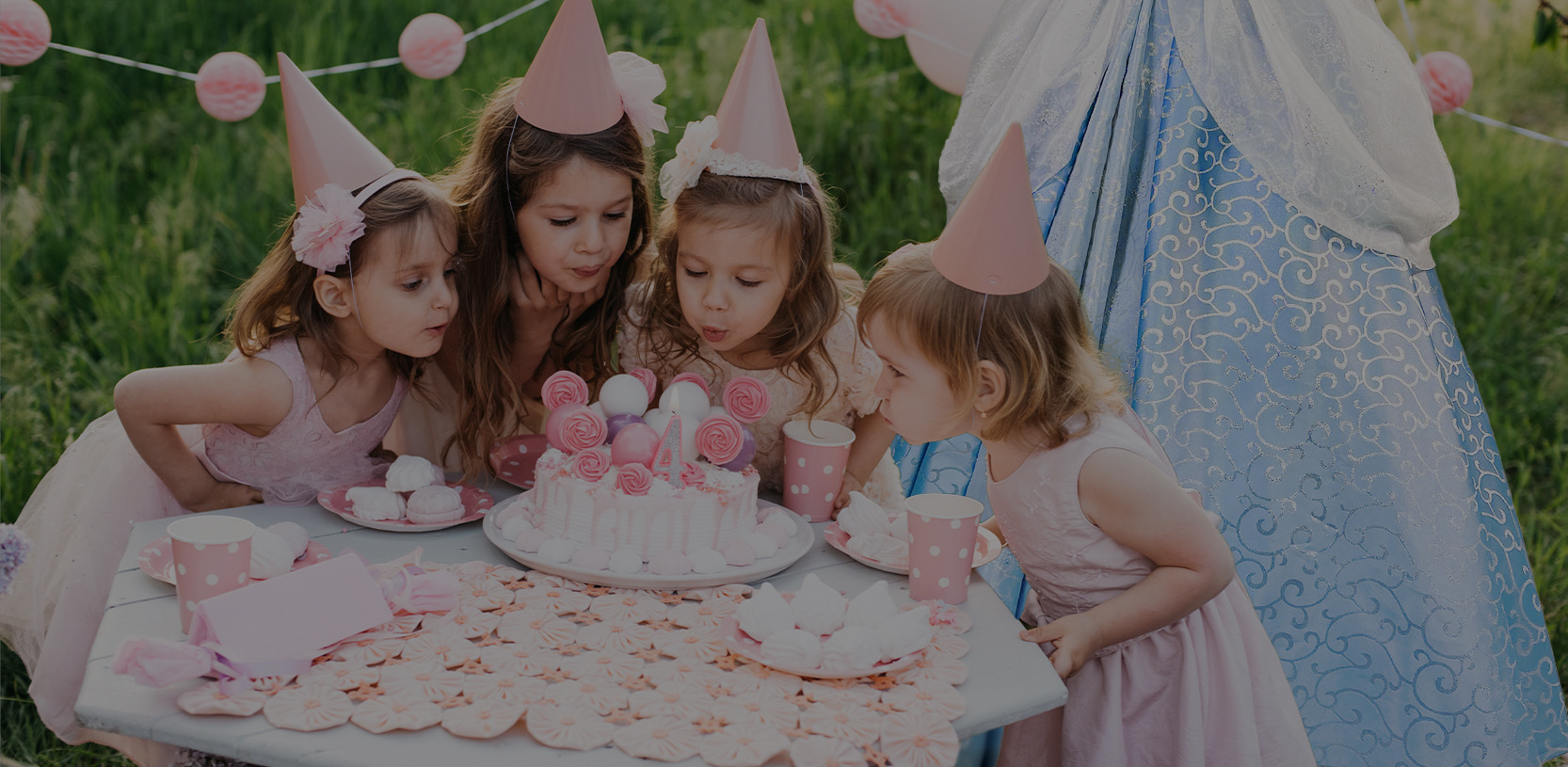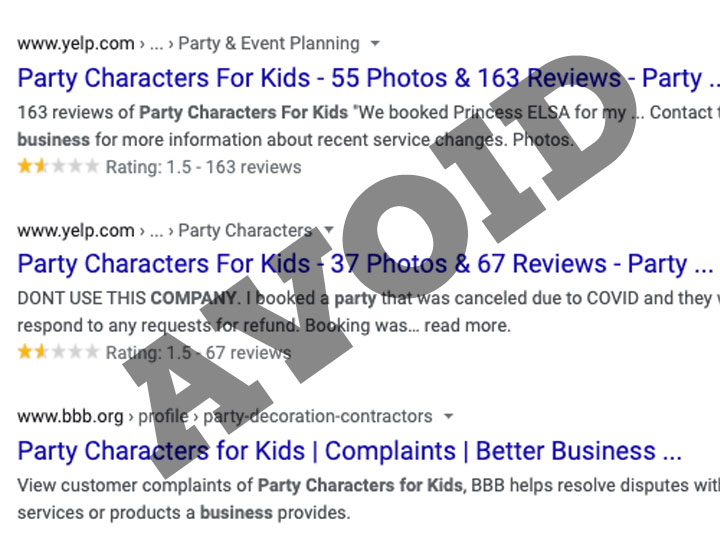 ---
As your trusted source for local party characters for hire, Fairytale Entertainment prides itself on providing quality kids entertainment, reliable services backed with years of experience. Party characters for kids can be extremely disappointing today if you choose the wrong party character provider. Our growing frustration with the poor services being offered today has prompted this blog post. Parents and party planners looking to hire a princess and superhero need to be aware of what is out there trying to deceive them. Reading party characters for kids reviews is one important step.
To clarify, there is a national call center named party characters for kids and they have worked very hard to be placed at the top of your google search. This is all they do since they have no local offices, no costumes, and no entertainers to worry about. Party characters for kids, as a company, has presented a website filled with photos and videos of entertainment they don't provide. When you do find party characters for kids reviews, you may pick up on this from disappointed and angry clients. This third party agency sells you a service over the phone and then hopes they will find someone, anyone, to show up at your door. This should be a frightening thought for parents and party planners who are hoping for a magical experience.
The party characters for kids reviews can't tell you the whole story but we can help you understand a little more about what these third party character providers do. They deceive clients into believing that the pictures and videos on their site is what you will receive. This is not the case at all. Quality kids party companies will not work with third party call centers like this. They take profits and pass very little to those who are willing to show up at your door. In most cases, these are kids with low quality, cheap costumes in their closet who may or may not decide to show up on the day of your party. These kids have nothing to lose if they don't show up because you don't even know who they are. After being disappointed or cancelled on, you will then have to do the work to get your money back. Leaving a party characters for kids review will never satisfy the frustration and disappointment you now feel.
What's the solution? Avoid these third party services and support local businesses that are working hard to provide these services to your community. Fairytale Entertainment provides jobs to local talent who go through background checks. We maintain the highest quality of dresses, wigs, and suits. Our full time party planning team ensures every detail of your party and preps for it in the days preceding your event. We meticulously manage the logistics on the day of your event to ensure our kids party characters arrive with everything they need. If there are critical issues, we are local so we can move assets quickly to keep your kids entertainment on track. Our goal is that you receive exactly what you're hoping for. A magical experience for your birthday child leaving your guests in awe. You will be proud of the great kids entertainment you provided.
Party characters for kids reviews are important when it comes to booking your birthday party entertainment. Hoping to save a few bucks can ultimately lead to enormous disappointment and regret. We hear these devastating stories every week. In most cases, these parents spoke with us but chose something cheaper. In our experience, this never pans out for parents. Be sure to read party characters for kids reviews and avoid all these third party services such as partycharactersforkids, rent-a-character, gigsalad, thebash, amazingkidsparties and others like it. As we stated earlier, they can only provide the worst quality around since quality character party providers will NOT work with them. Save yourself the regret and book the best kids party characters around. The experience you're looking for will be worth the extra money you spend for it.