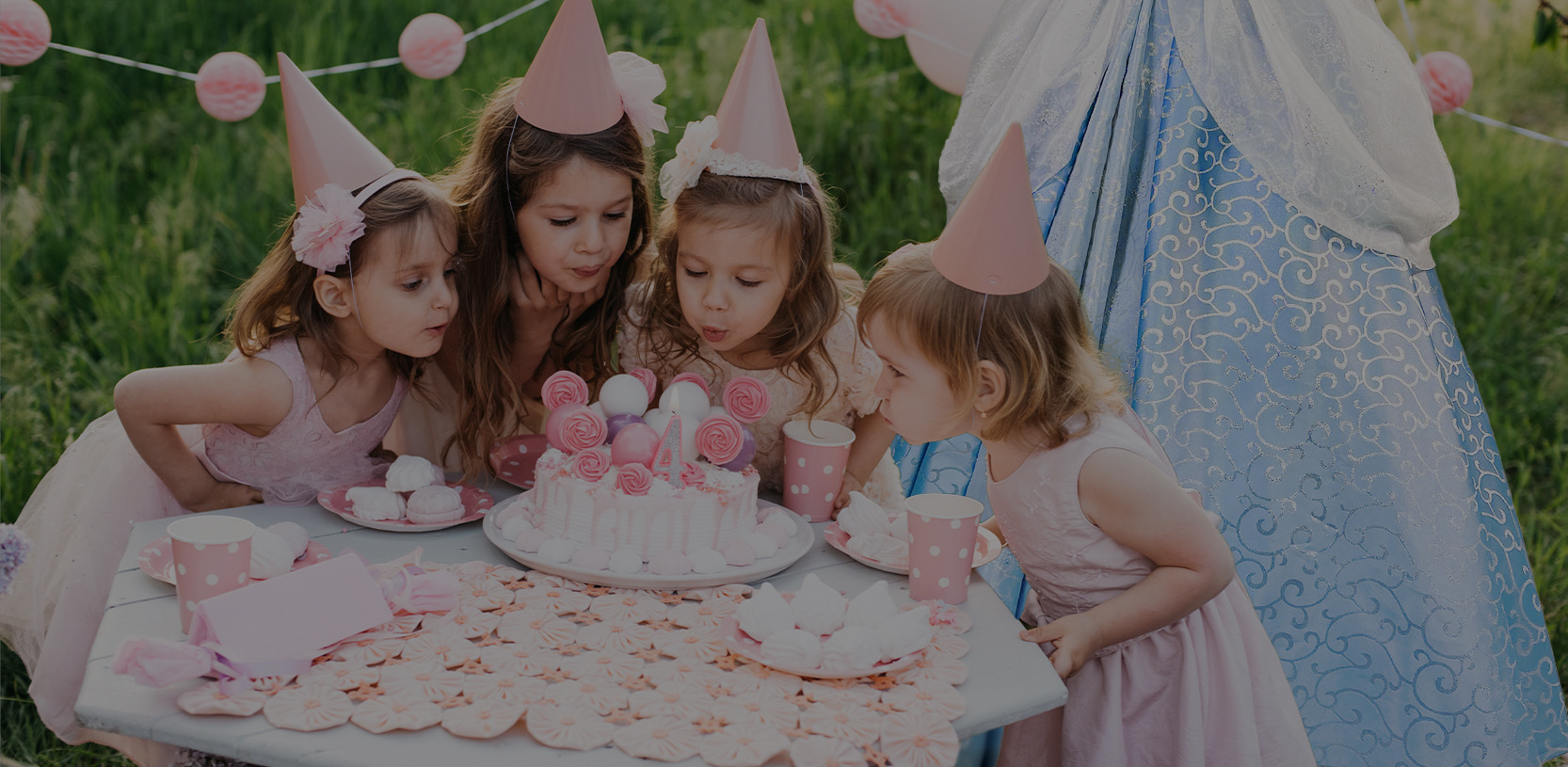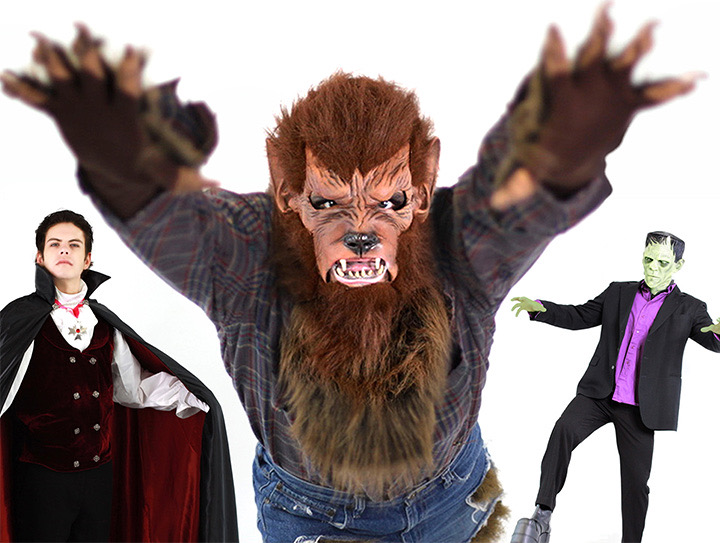 ---
If you're planning your annual Halloween party for kids and you're searching for Halloween party characters to add a little magic and surprise, we have some spooky party characters for kids you should consider. This list doesn't include all our amazing party characters but a few selections that might make your halloween party entertainment amazing!
1. Count Dracula
If you plan to hire scary entertainment for a halloween party, we have the perfect classic monster for your party or event. Now, you can hire a Dracula performer for your kids halloween party.
Since the 1600s, Dracula has made spooky appearances in storybooks and now he's available to celebrate his favorite holiday with your family and friends: Halloween. His famous flowing cape and pointy teeth are perfect for photo opportunities and introducing children to a famous monster that they will know for the rest of their lives.

2. Werewolf
If it's a full moon, brace yourself. The Werewolf character comes out at night but he's here to play and celebrate Halloween! He is the hairy classic horror character that gives you nightmares and now available for your next Halloween party whether it takes place at a home or venue.
Our Werewolf character has a frightening amount of energy and will be sure to scare everyone at the party. The werewolf entertainer is our most memorable classic monster character but you can't dismiss our other monster characters for hire as they are very popular as well.
If you're planning a halloween event and you're looking for scary halloween entertainment, you might consider bringing our classic monsters together in one unforgettable event. If you have to choose from this monstrous group, you can't go wrong with either our werewolf character, the frankenstein monster, our classic mummy character and our most requested, count dracula vampire character.

3. Frankenstein
Hire a Frankenstein character for your next halloween party, Fall festival or haunted house. This classic monster character has been the centerpiece of scary dreams for centuries. Frankenstein is the perfect classic monster to wander around your halloween party or event helping to create the perfect spooky atmosphere. Whether you're throwing a fun Halloween party in your home or a large Monster Mash event in your community, these scary character performers are the perfect solution.
These classic monster characters for hire come as a showpiece to your halloween party or event. They may have limited sight or mobility and require a handler to accompany them. The monster host will assist in the party details, provide interactive games and help arrange the best photos with the whole group. These monster entertainers are best as meet and greet characters to create the spooky entertainment you're looking for at your event.

4. Mummy
This creepy, classic Halloween monster character has a long history of being trapped in a tomb wrapped tightly for all eternity. Now, he's free from his tomb and wandering about - looking for fun Halloween parties to attend! Although he can't say much, he does a great zombie character impression and believe it or not, his dance moves are to die for.
Photo opportunities, meet and greets and a great dance partner, the Mummy character is top quality and the ominous wrapped body makes him look as realistic as possible! The perfect addition to your classic monster theme or halloween party.
5. Wicked Witch
Here she comes, the Wicked Witch, defying gravity!
This wicked witch is top quality and brings the magic of her wicked world straight to your next birthday or Halloween party. Whether you're having a Wizard of Oz, Wicked or a plain ol' witch themed party, this classic monster character is the perfect addition to complete the celebration. Her wild laugh and sneaky antics bring more laughter and enjoyment rather than fear.
This halloween character is best when she is paired with our dorothy character. This Wizard of Oz themed entertainment brings the nostalgic story to your birthday party or event. She won't get you, my pretty! But she will give the guest of honor a special keepsake gift to remember the special night filled with broomsticks, potions and maniacal laughs! Evil is her specialty, but the Wicked Witch is a person like you, underneath her green skin and warty nose.
6. Vampire Girl
Let our Vampire Girl Character come and celebrate at your next birthday or Halloween party. She will come and transform your home into a haven of magic. She loves making new friends and although she's a vampire character, she is just like you! Your Vampirina themed party character will be the life of the party.

She's the spookiest vampire girl party character straight from Transylvania and ready to make friends that are actually alive! Her stylish spider-webbed dress and bat pigtails reveals the fact that she's a girl vampire, but she is a friendly, kind and loving vampire who only wants to expand her group of friends! When searching for a spooky party character for your kids birthday party entertainment, she is the perfect solution.