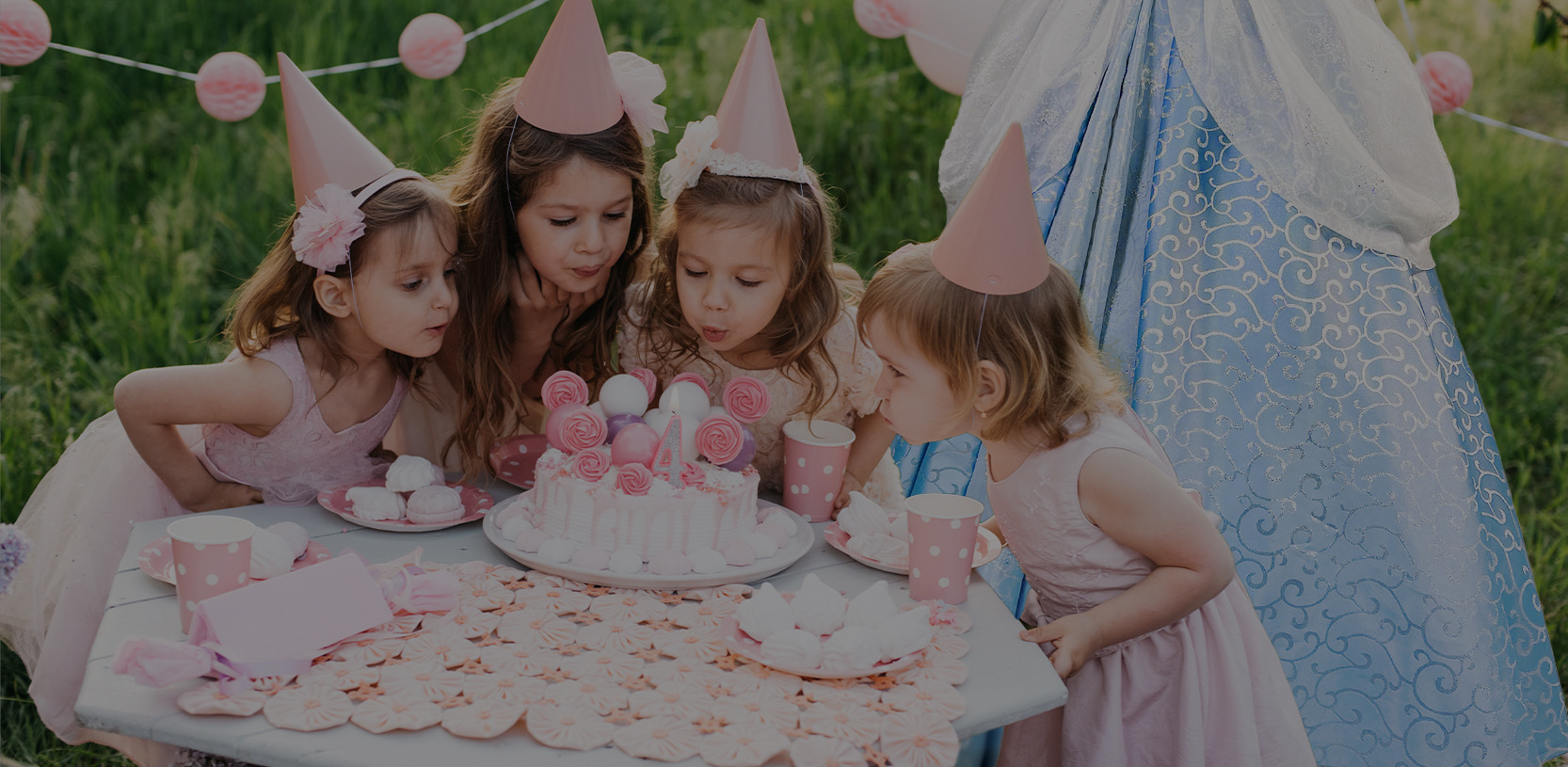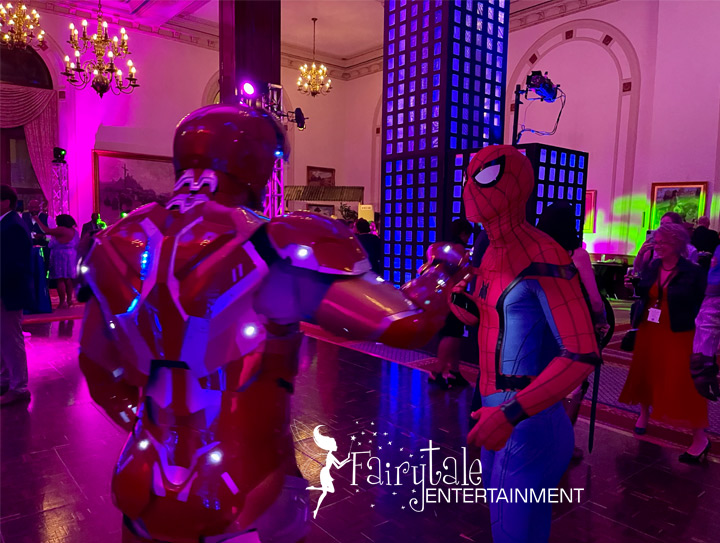 ---
SUPERHEROES FOR HIRE
Superheroes and villains made a statement in Chicago last weekend! Our Chicago office has vastly expanded over the past year including our amazing lineup of superhero characters. With this exciting growth, we have welcomed new clients and exciting opportunities to showcase our premier party characters for hire. Eleven action-packed superhero characters debuted at The Union League Club of Chicago's annual Homecoming celebration.
The event featured numerous floors of interactive entertainment for over 1,000 adult guests. We were situated in an immersive grand room with skyscrapers, construction cranes and news stand bars. This backdrop enabled us to interact with guests in memorable and authentic ways that we refer to as, "magical moments".
Guests looked to the sky in amazement as they saw our Spider Hero party character perched on the highest building. They gasped as the Jokester and Harley character entertainers walked off with their personal items and had dynamic altercations with Bat Hero. Laughs were shared as Panther Hero and Star Hero had dance offs to top hits and did target practice with nerf guns. Our Man of Iron superhero character dazzled guests of all ages with his hi-tech custom created suit as he entered into ACDC and crashed the party in true Tony fashion. It's no secret that Fairytale Entertainment knows how to have engaging fun for all ages.
As your trusted source for superhero party characters, give us a chance to light up your next event with our cast of superheroes for hire. We specialize in high end superhero performers that you can count on for your company or corporate event. If you're looking for the very best in live superhero character performers, look no further than Fairytale Entertainment.
Let the Sales experts at Fairytale Entertainment craft your next large event. We can guarantee a one of a kind experience that is remembered for years to come!