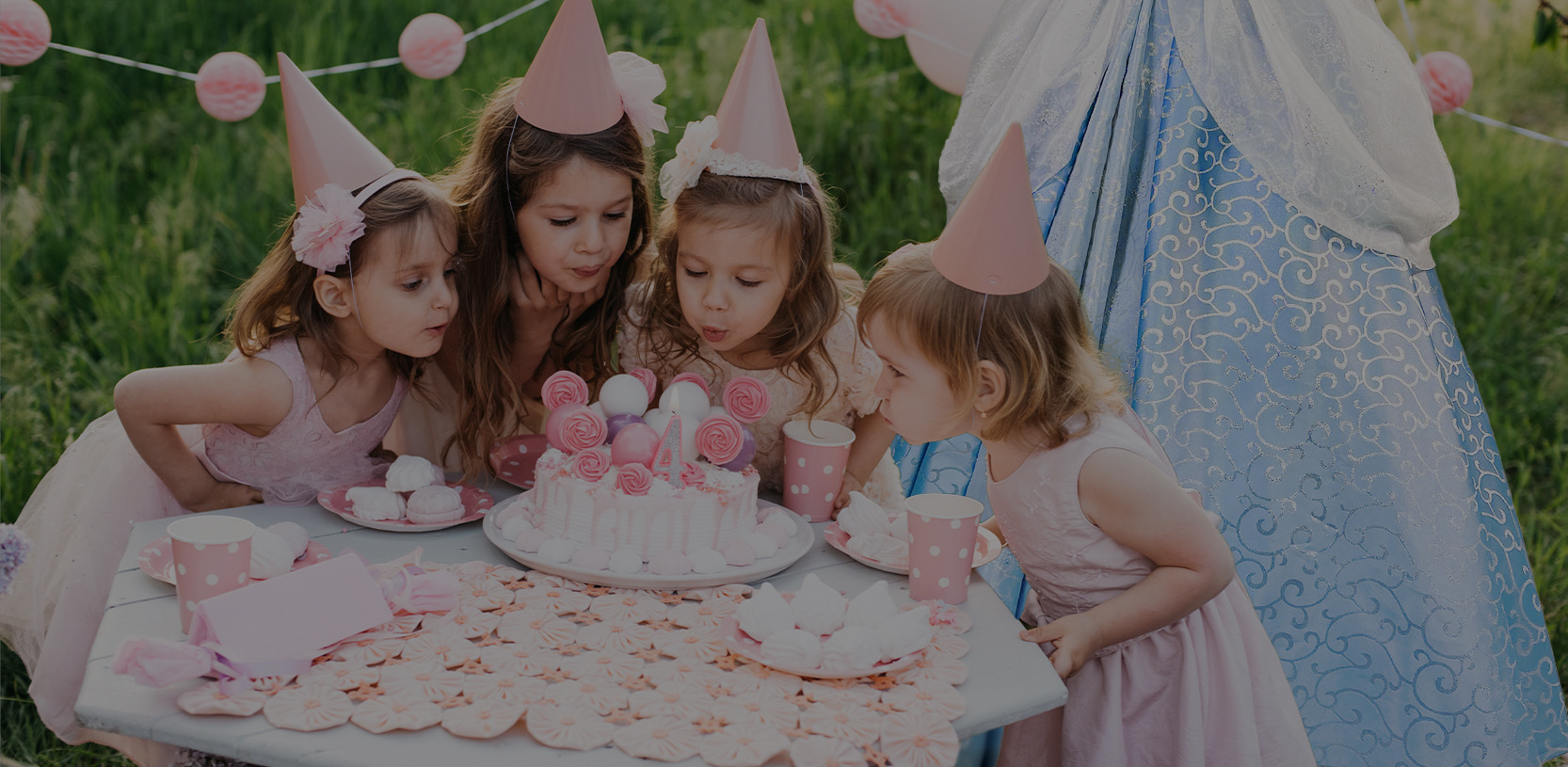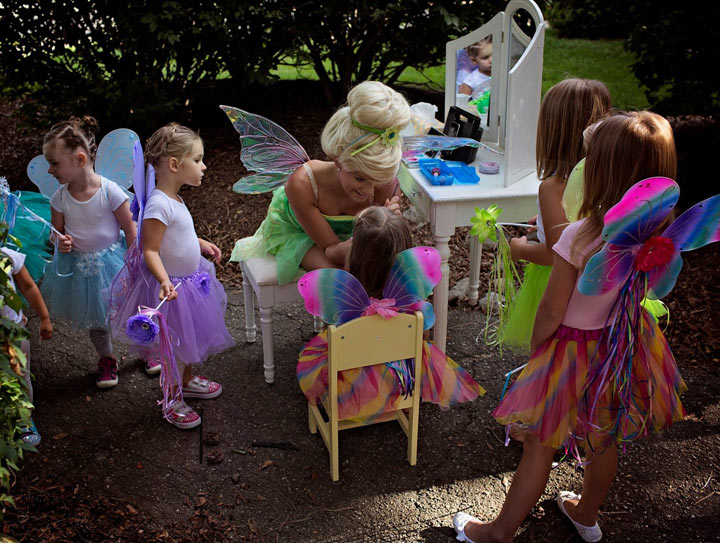 ---
BACKYARD PARTY IDEAS IN SUMMER
Keeping kids entertained can be quite a task, especially during a summer backyard party for kids. You may be wondering what to do when you have no backyard birthday party ideas for your upcoming event. The possibilities are endless to keep all the kids amused, active and laughing? This simple list outlines a few great options to revamp your upcoming backyard kids party:
Human Pinata Chase
A twist on this classic kids party game brings on a whole new meaning of fun. For this exciting backyard activity, pick one person to be the human pinata (much more fun if it is an adult) and tape on candy, money and even gift cards all over their body. Give them a five second head start and then send the kids off to grab all the items they can! No bats required. This memorable backyard party idea will capture the attention of all your guests.
CHARACTER ENTERTAINMENT
From the Neverland crew to Galactic Heroes, Fairytale Entertainment provides the very best in live party character entertainment. The professional party performers come in and take over your party! Games with prizes, balloon twisting (even balloon swords for a friendly sword fight!) and varying activities depending on the character choice. The top quality character company takes the stress off of you and you can sit back, relax and watch the kids have fun! An amazing way to add a unique touch to your kids backyard birthday party.
BACKYARD LASER TAG PARTY
Backyard party games can take on a whole new meaning when you add a laser tag or nerf war party to it. Fairytale Entertainment has created some exciting interactive outdoor party games for kids of all ages. Their laser tag party is one of those ideal backyard party games. This laser tag party features 4 on 4 game modes that include kids, teens and even adults. Everyone can get in on the action and have some fun!
OUTDOOR TWISTER
Looking for a simple DIY backyard party idea? Grab your paint cans and hit the grass, create your own giant outdoor twister game for the kids! This version of the game does make it easier without the original game mat slipping and sliding! Make the game more interesting: when a child falls, or misses their move, dump a bucket of water over them! The adaptations are endless for this outdoor party game for kids.
HIDDEN SANDBOX TREASURE
This backyard party idea is perfect for adventurous children looking for a challenge. Create a mini treasure hunt for them to dig for hidden treasures. Bags of sand are inexpensive and watching kids scavenge for goodies is priceless. For an extra special touch, add a pirate party character to the mix to lead the hunt. You can witness their joy and excitement of discovering treasure in their own backyard. These little treasures can include gold coins, beaded necklaces, candy, money, etc. If there's something to search for, the kids will vigorously search! Whether in a sandbox or piled freely in the backyard, the kids can enjoy the sand for weeks to come for endless summer fun.