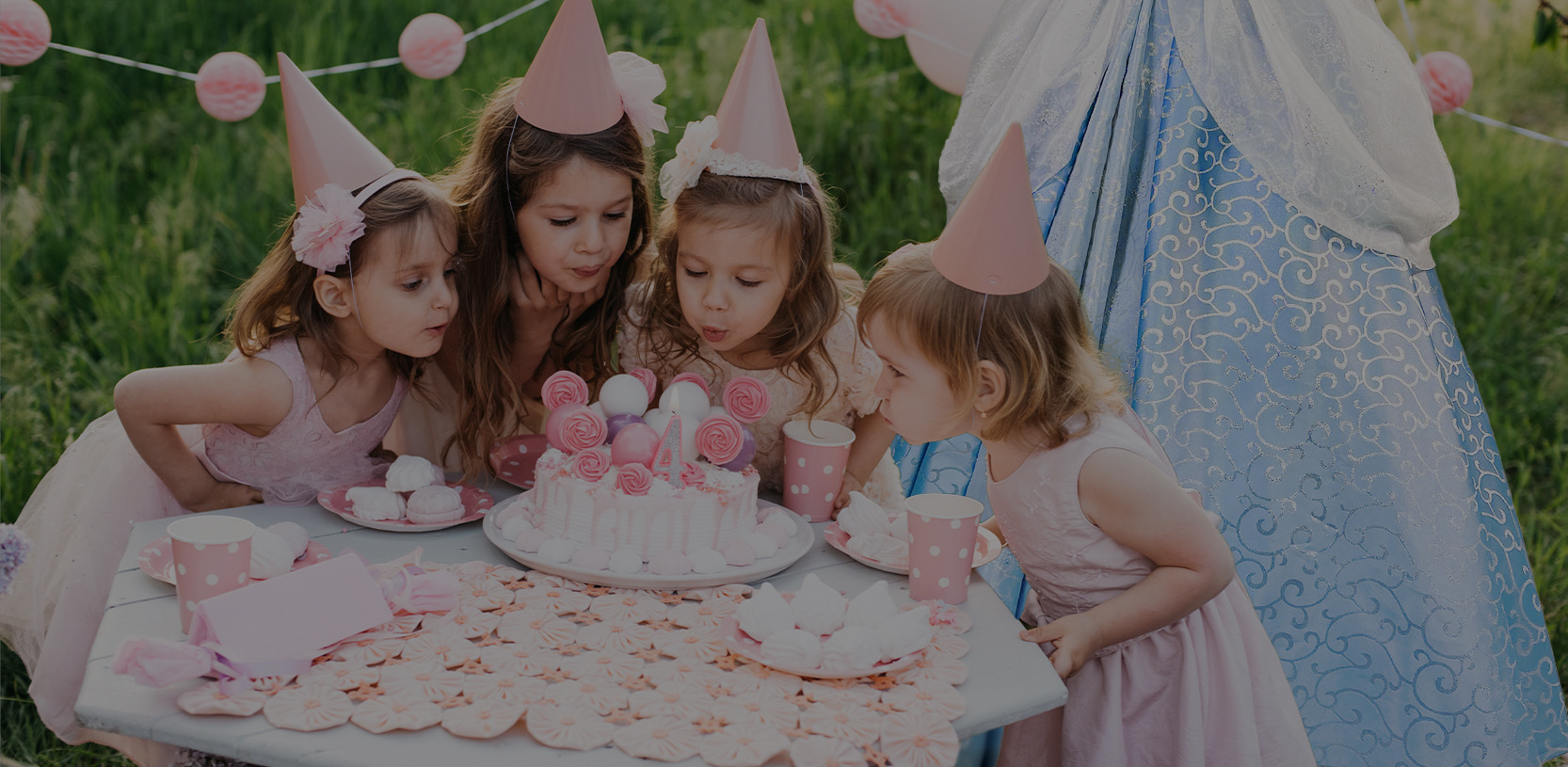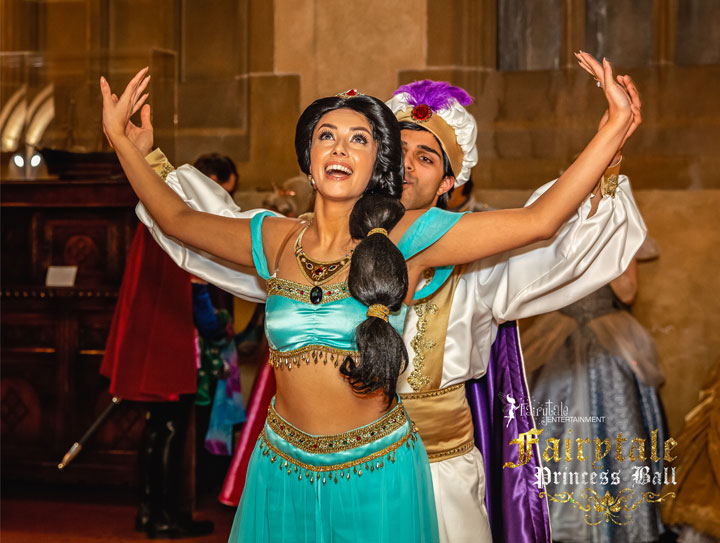 ---
Fairytale Entertainment opens children's eyes to a whole new world with their live action, professional children's entertainers: Arabian Prince and Princess. You won't need a genie from a lamp to have a top quality, magical experience with these party characters. You ain't never had a friend like them!
From the moment they enter the Jasmine and Aladdin themed party, your children are captivated and intrigued by the character entertainers they have become familiar with on a screen. Your children will believe they have met the actual popular movie characters they have come to know and love. Their party includes games with prizes, song and dance time, balloon twisting and they will receive a special gift just for the birthday child. These arabian themed party characters are not limited to birthday parties. They make a great addition to a Daddy Daughter Dance, Parks and Recreation events and can be feature characters at a mall event. The possibilities are endless with Fairytale Entertainment and their professional character entertainers.
The Arabian Prince is available in either his Arabian street rat outfit or his prominent prince attire. Arabian Princess' gorgeous teal ensemble is not only recognizable, but it is superior quality, as well. She also brings along a plush version of her arabian tiger pet. The children's entertainers sing and dance together, and with the energetic children they are celebrating with!
The popularity of this dynamic duo is rising and these party characters for hire were recently highlighted at our Fairytale Princess Ball this past February. They are available for bookings together or individually, although it is highly recommended that they are booked together. Two event entertainers are better than one, especially when they are highly experienced actors and trained to hold the children's attention from beginning to end.
Magic is as magic does. Now, let's make some of that magic!