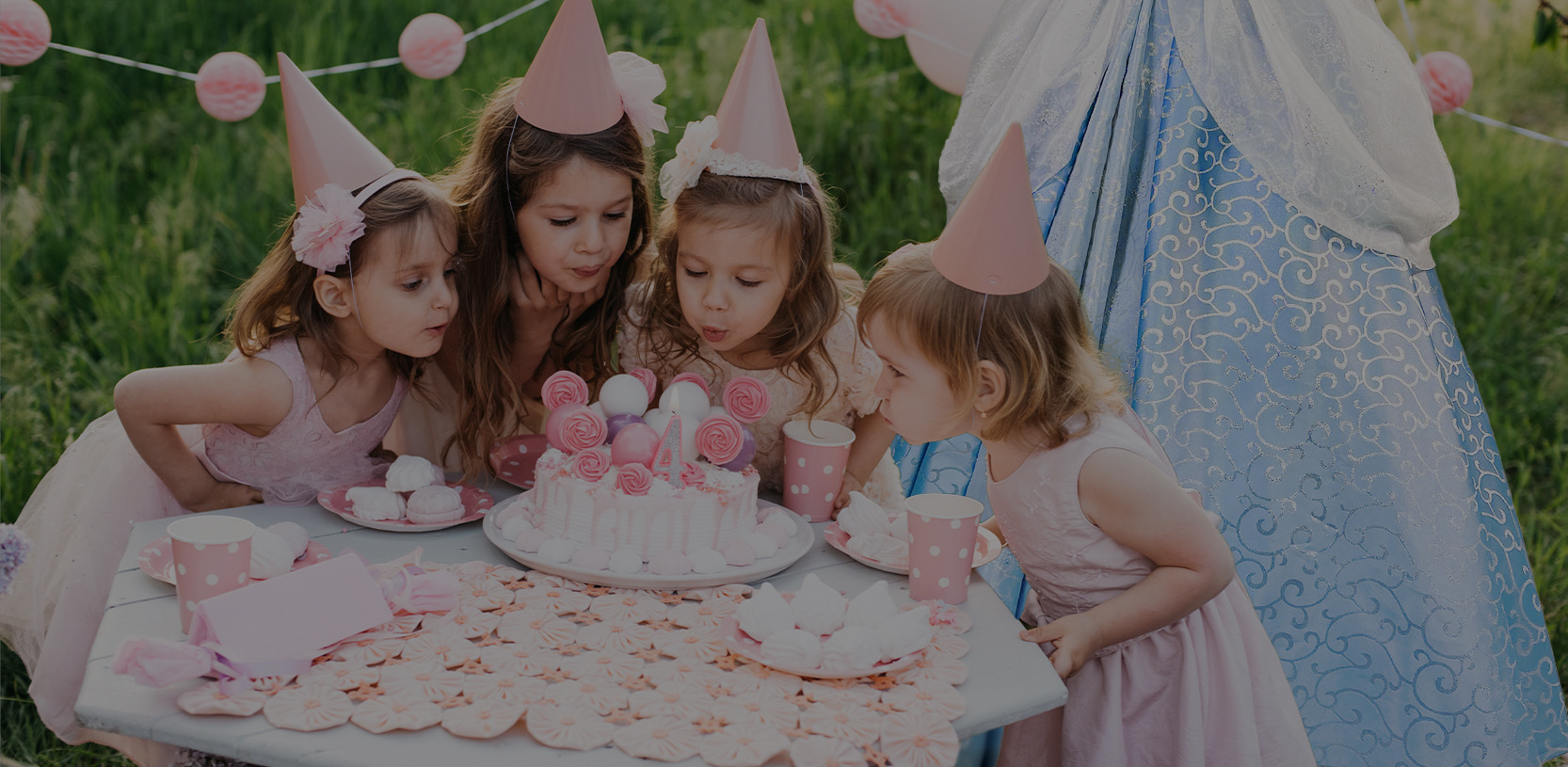 Social Distancing Princess Party
Social Distancing Princess Party
AUBURN HILLS, MICH. -- The continued news and government mandates keep the COVID-19 concerns at the forefront of many minds. This has greatly affected birthday party entertainment and kids party venues from functioning normal for many months. Fairytale Entertainment is providing Covid safe princess parties at their office locations in Auburn Hills, Michigan and Naperville, Illinois. Social distancing princess party entertainment can be safe and add some much needed joy to this difficult year.
In working with parents and party planners, some of the measures taken with their social distancing princess party include: the use of masks, taking temperatures, creating safe distances among guests and limiting the number of guests at their event. Most parents and party planners are seeking social distancing birthday party ideas that don't severely limit the fun and excitement of the princess party characters. Some parents are more concerned that the princess won't have a mask as it may diminish her beautiful princess appearance. Fairytale Entertainment works with each party planner to ensure their desires and expectations are met.
Some social distancing princess party events have severe limitations while others are more relaxed. Covid friendly princess parties can take on many forms based on the concerns and expectations of the parents. Fairytale Entertainment monitors its amazing princess party performers to ensure they are healthy for each event. Owner and CEO, Todd Demoff said, "Our goal is to ensure a safe experience for our clients, especially regarding Covid-19 concerns. We thoroughly clean our offices, our gear and our costumes to ensure this safety. We work directly with each parent in establishing safe guidelines for their birthday party entertainment. We recognize that parents want a magical experience for their children and we intend to provide exactly that."
Parents and party planners can expect that Fairytale Entertainment will be providing social distancing princess party entertainment along with it's huge cast of superheroes, pirates, fairies, galactic heroes and cartoon characters of every kind. Despite the day to day details, Fairytale Entertainment will be providing enchanting entertainment throughout the Fall and Christmas Season. Give us a call today to learn more about your kids birthday party entertainment and how you can plan your own social distancing princess party.