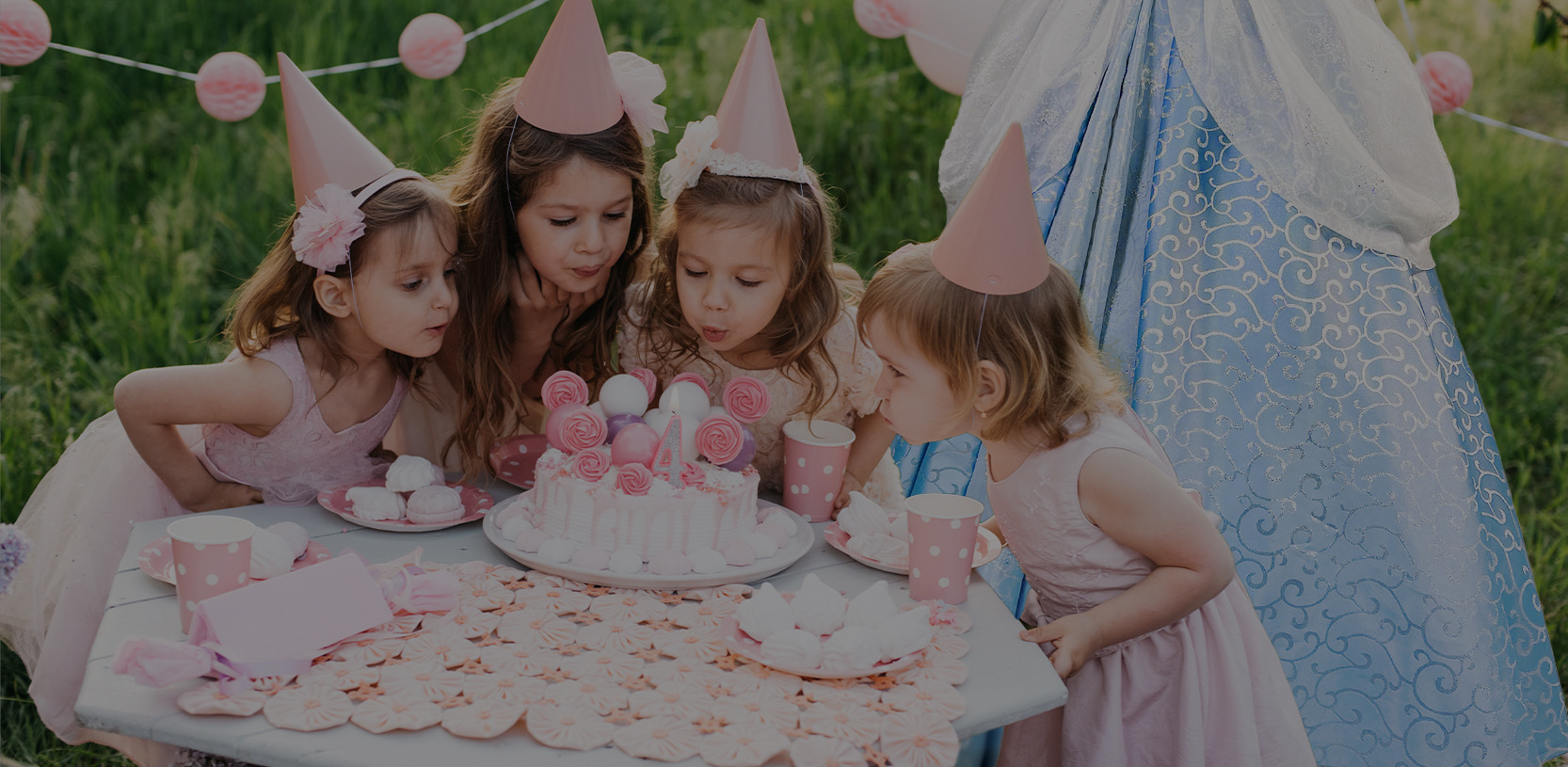 AUBURN HILLS, MICH. -- Fairytale Entertainment is announcing the opening of a new kids birthday party place right in Auburn Hills, Michigan. The new Kids Party Venue will be ready to serve Metro Detroit mid May and will begin booking it's premiere kids party place immediately. This kids party venue is conveniently located near the intersection of I-75 and M-59 making it easily accessible for most in Metro Detroit.
"This expansion of our services has been in planning for many years. We have moved our headquarters into a new 5000 square foot space and our previous 2000 square foot retail space in Walton Village Plaza will make an ideal location for a kids birthday party place." says Owner and CEO, Todd Demoff. "Having celebrated in hundreds of party venues throughout the Midwest, we have taken a lot of notes. We plan to use the space very wisely and create an ideal setting for our live character entertainment. We find it very difficult to entertain in many event venues because they rarely take our style of kids entertainment into consideration."
The renovation will create an open, bright space with a cozy atmosphere. It will include a varied selection of seating designed for an ideal family party venue. Clients will be able to bring in their own food and utilize a simple food prep area with a sink and refrigerator. However, Fairytale Entertainment is discussing the possibility of providing in house catering services as well as baked goods including cakes. "Providing quality food options and desserts is as critical to the high level of entertainment we deliver for kids. Creating a comfortable atmosphere for families is very exciting for our team and adding a full menu of catering options will help in making the experience perfect for parents and party planners." says Owner and Sales Director, Amy Demoff.
Fairytale Entertainment intends to design their kids party place to fit their highly celebrated live character entertainment. "We're going to take all the elements of our in-home entertainment and custom build the ideal setting for those reserving our kids party venue. We want to make sure the experience is elevated for those booking our Fairytale Party Place. From balloon twisting, face painting, concessions, superhero training, singing and dancing and even our Kids DJ experience. Our kids party venue will be suited perfectly to provide this in an ideal setting." says Todd Demoff. Fairytale Entertainment is exploring the possibilities of having outdoor space available for inflatable rentals as well as add-on packages such as RC Car Racing, Nerf War, Laser Tag and other interactive experiences. More information will be showing up on the Fairytale Entertainment website. If you would like to speak about advance reservations, please contact Fairytale Entertainment to learn more about this exciting new event venue space.